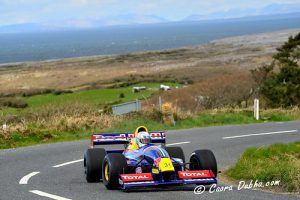 With the MEC mondello sprint only 28 days away,
we thought it would be a good idea to share some of the
records currently held on the MEC mondello sprint track.
we will start with the overall and also the Libre class 7 record
held by Sylvie Mullins in his Gould GR37.
sylvie set a time of 83.55sec
Sylvie's Gould is a Judd 4000cc f1 powered v8 single seater
its weighs less than 550kg with over 650bhp.
the record was set in 2016