Commission
Photo by Martin Gallagher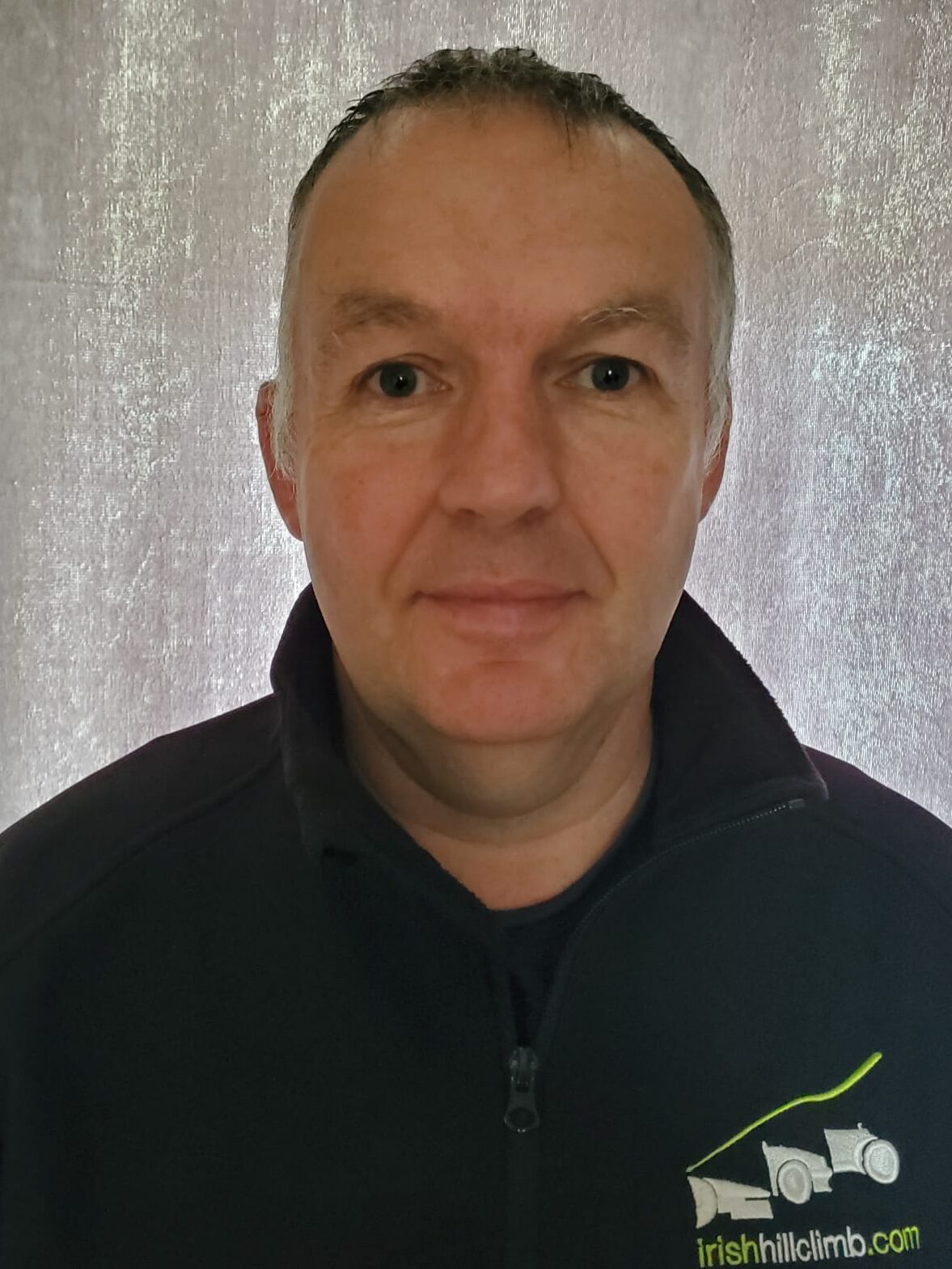 Enda Byrne
Chairman
I started competing in motorsport events in 1995 with Formula Vees at Mondello, and then I moved up to the Formula Libra championship, which is now known as the Boss series. During that time, I also tried a few hillclimbs, sharing a car between the Libra races and the hillclimbs. Currently, I'm still hitting the hills with my Formula Vee, and I also enjoy taking part in Sporting Trials with my rear-engine VW. I'm also part of the sub safety commission and work as a scrutineer for MI. Motorsport is my passion, and if anyone out there wants to get involved, just get in touch with us. We'll help you become part of our motorsport family.
Robert Dwane
Large experience in the sport as a competitor, photographer, commission member and volunteer over the past 14 years. Driven several different cars on most track and road events winning the Overall Championship on 2 occasions and represented Ireland at the FIA Hillclimb Masters twice too. 4th year as a commission member and eager to continue the growth and development of our sport.
Billy White
I've been involved with the Hillclimb & Sprint commission and engaged in commission projects since 2016. My journey in motorsports began in 2010, where I explored various disciplines. However, the Hillclimb weekend stood out to me as a personal favorite.
In addition, I serve as a member of the Board of Directors for the Motor Enthusiasts Club (MEC), an organisation responsible for organising Hillclimbs, Sprints, and numerous other events.
On top of all that, I also contribute to the Technical Commission (TAG). And as if that weren't enough involvement in the world of motorsport, I also manage my own company, "Speed Developments Ireland," specialising in the maintenance and development of competition cars.
For me, motorsport goes beyond being a mere hobby; it is a way of life.
Brian Kirwan
Brian Kirwan MSc., holds a seat on the Hillclimb commission. I participated in my inaugural event in 2003, which happened to be the local Hillclimb in Wexford. From there, I engaged in various rallies and Hillclimbs until 2009. Subsequently, I took on the role of navigator for a friend for a couple of years, and eventually returned to Hillclimbing, specifically in the 1b Cento class. I then progressed to my current vehicle, a Peugeot 205 in the 3a category, which I still proudly own. One of the aspects I truly appreciate about hill racing is its family-friendly atmosphere, fostering a delightful ambiance throughout the weekend.