The Naylor Engineering Hillclimb and Sprint Championship 2018
The world's oldest motorsport, Speed Hillclimbing Launch took place on Sunday 25th March at the Midway Maldron Hotel in Portlaoise. Attending the launch were competitors and motor sport clubs from all over the country. There were a trio of cars on display to show case the extreme variety of cars competing in Irish hillclimbing .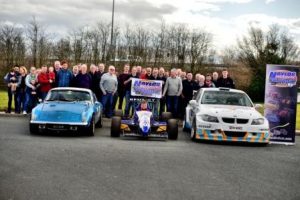 The big wide bmw is Ben O Brien's ex world turning car modified to produce over 500bhp this will be the first year Ben will be using this monster bmw, although not his first drive in a big power bmw. Ben is currently the overall saloon championship champion which he won in a borrowed super charged bmw e36 m3.
On the left is Sean murrys Lotus Elan. Sean competes in the historic class which is host to cars like the Lotus Elan to pre war race cars from the 1930's. What makes Sean's car stand out though is the fact that he drives his car to and from all the events.
In the middle is Roger the Renault which is a formula Renault 2.0 race car, double driven by Billy White and Gary Egan. The two have managed to put the car in the top 5 of the overall championship last year.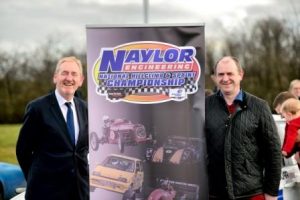 Also attending the Naylor Engineering Hillclimb and Sprint Championship launch was the main sponsor John Naylor alongside Alex Sinclair CEO of Motor Sport Ireland.
The Naylor Engineering Hillclimb and Sprint Championship is only weeks away, things are starting to get exciting with rumours of competitors with new engines, new aero and new cars. Only time will tell how they get on in the battle for the championship
Rounds 2 Galway Hillclimbs April 22nd
Rounds 3 & 4 Wexford Hillclimbs May 26th/27th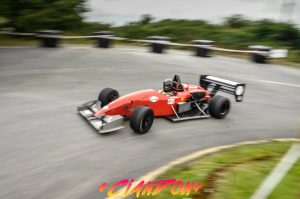 Rounds 5 & 6 Clare Hillclimbs June 9th/10th
Rounds 7 & 8 MEC Sprints June 23rd/24th
Rounds 9 & 10 Carlow Hillclimb / Sprint July 7th/8th
Rounds 11 & 12 Limerick Hillclimb / Sprint August 4th/5th
Rounds 13 & 14 Donegal Hillclimbs September 1st/2nd
Best 10 rounds to count.