Ten Questions with Joe Courtney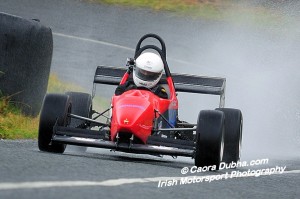 1. When did you start driving and what did you first drive?
My earliest memories of driving are in a Landrover and a Ferguson 20 on our farm, aged 6 or 7. There was always 30 or 40 cars, tractors and motorbikes around the farm and I remember having a Honda trike (75cc) when I was very young. We used to tie a small trolley onto the trike with a clothes line and one of my brothers would sit in the trolley (while being towed flat out across the fields). On more than one occasion I got to the end of the field and when I turned around there was no trolley and no brother.
2. How did you get involved in Motorsport?
I always had a general interest in motorsport and engineering. I spectated at a few rallies when I was younger and one weekend when I was in school, me and a few mates decided to go to spectate at a what we though was a rally. It turned out this rally was actually Ballyalban hillclimb . They were low on marshals that day so we volunteered. I'll never forget the sound of the v8 single seaters and the 6r4 echoing off the hills and the speed they could carry was completely new to me. I witnessed a bad crash that day but I remember thinking that there was no other place on earth I would rather be so I started saving for a car.
3. What is your daily driver and what is your competition car for the weekend?
My daily driver is a Berlingo van for work, Fiat Cinquecento for the weekends and Iveco daily for the heavier stuff. For competition use I have; 2 Cento challenge cars, an OMS Hornet Hayabusa single seater, a Carbon Fibre F3 Reynard single seater (rolling chassis at the moment) and a Gillard Rotax Max go-kart.
 4. What is your occupation?
I'm self employed for the last 9 months. I run a garage that specialises in gearbox repair. Its challenging but I love it and it ties in with the motorsport nicely.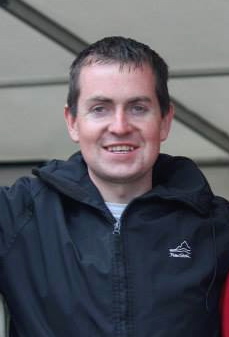 5. What is your highest achievement to date in Motorsport?
My biggest achievement in motorsport has to be the Irish festival of speed 2013. This event brought together the fastest cars from different forms of motorsport and on Sunday I was leading outright all day only to be piped at the finish by a car with over twice the horsepower.
6. What is your favourite thing about Hillclimbing?
My favourite thing about hillclimbing as a sport has to be the precision, commitment and discipline required to be successful. The speeds are high and there is usually no time to learn or build up the pace while driving – for example: If there was rain forecast and you had only 1 dry run you need full commitment from the moment you leave the start line or; braking late into a blind corner at 200 km/hr + when you don't know if there is water on the road, this requires a unique mindset and vision that doesn't come with other sports.
7. What car would you most like to drive on a hill?
The car I'd most like to drive on a hill would be one I'd build myself. It would be a single seater but built to my own spec. Id have a fast single seater (F3 or F3000) before I'd have a Bugatti Veyron.
8. Who is your Motorsport idol?
I never really had Idols – just people that I respected but wanted to beat. If you idolise someone then there opinion matters to you and this may impede your progress up the podium.
9. What are your hobbies outside of Hillclimbing?
Outside of motorsport I do a bit of fitness training, running and rowing mainly. I'm also into remote control flying, the modern helicopters are amazing and keep me busy if I need a break from the garage.
10. If you were stuck on a desert island, what three things would you need to bring with you?
iPhone (with 4G signal of course), a lathe (with tooling and raw materials) and an endless fuel supply (preferably Nitromethane).
11. Is there anyone you want to thank?
There is a lot of people to thank, of course my family, all the organisers and marshals, but most importantly those drivers who go faster than me – this gives me the ambition to continue to get better and better. I'd also like to thank anyone who has helped me in any way to get where I am today and anyone who puts in any effort to continue to grow motorsport.