Wexford Sprint Preview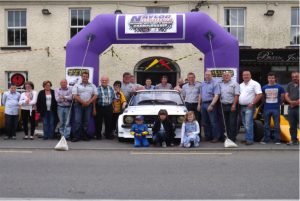 On the 5th & 6th of July all roads lead to Wexford for the 5th & 6th round of The Naylor Engineering Hillclimb & Sprint Championship.
After a long layoff all drivers will be looking forward to getting back out and stretching their legs. Wexford Motor Club, under the watchful eye of Clerk of the Course Brendan Harpur and Deputy Clerk Eddie Byrne, have layed out a course that will test all drivers. After the successful Wexford Motor Club Hillclimb earlier in the year, the sprint promises to be even better. With Simon McKinley leading the championship, he will be looking to maintain his lead in Wexford. But with the hopeful return of Dermot Nolan and a few others he is not certain to have it all his own way.
This year's sprint will be based out of Carrick with the course only five minutes from the village. On Saturday evening of the event Wexford Motor Club have planned a monster barbecue with all donations going to charity.
So for a fun packed weekend come join us in Carrick for a great weekend for young and old.
Article By: Brendan Harpur